PUMPKIN SPICE BODY BUTTER
[[ totalString ]]
[[ compareTotalString ]]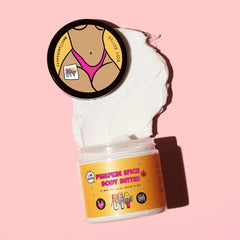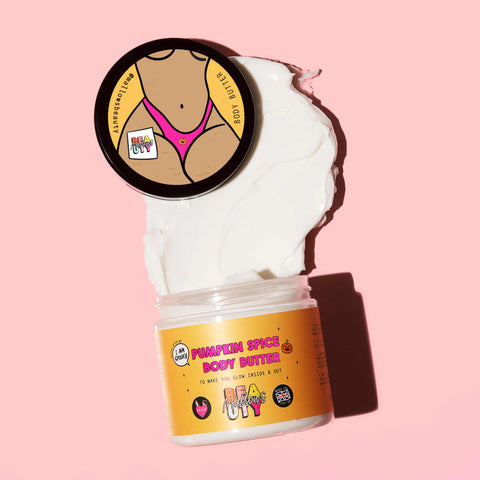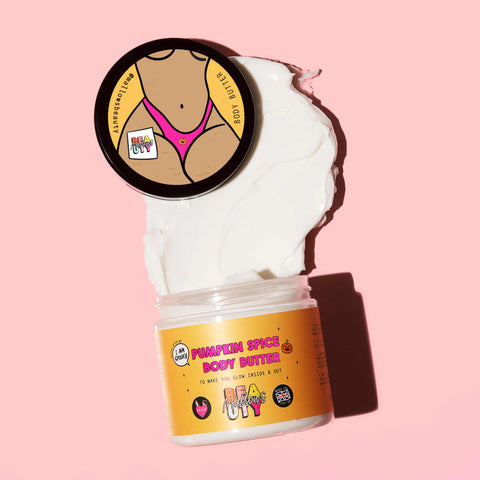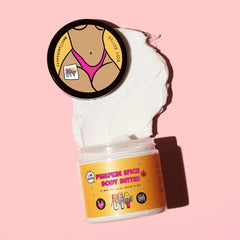 PUMPKIN SPICE BODY BUTTER
[[ totalString ]]
[[ compareTotalString ]]
When you're in need of more treats than tricks, I'm your new best friend babe! Not only do I smell delicious... I am packed full of nourishing avocado, olive and sunflower oil to give your skin the ultimate hydrating boost and bring it back to life this spooky season! You'll be glowing just like Casper!!
Give your self a rest from all the mischief and mayhem and take some time to look after yourself. What better way to celebrate spooky season than with a festive afternoon full of self-care and skincare! While massaging my body butter into your beautiful bod, take some time to appreciate all your amazing-ness! What've you achieved this week? What are you loving about yourself right now?!
After using my Pumpkin Spice Scrub, grab a handful of my Pumpkin Spice Body Butter and rub all over your beautiful bod. Give those areas which are really dry some extra love.
Whilst getting your moisture on, appreciate your body, and all your beautiful imperfections. Stretch marks. scars, celluite and spots are all totally normal babe...and make you, YOU!
Now your silky soft & glowing. go take over the world.
Ingredients: Aqua, Butyrospermum parkii (Shea) Butter, Olea europaea (Olive) Fruit Oil. Helianthus annuus (Sunflower) Seed Oil, Persea gratissima (Avocado) Oil. Cetearyl Alcohol, Cocos nucifera (Coconut) Oil, Elaeis guineensis (Palm) Oil, Polysorbate 60, Stearic Acid, Phenoxyethanol, Parfum, Ethylhexylglycerin, Xanthan Gum. Sodium Phytate, Citric Acid
Warning: For external use only. Keep out the reach of children. Do not store in sunlight. Avoid contact with eyes, if contact occurs rinse immediately. Patch test all skincare first and do not use if irritation occurs...better safe than sorry!