PINEAPPLE ENZYME PEEL MASK
[[ totalString ]]
[[ compareTotalString ]]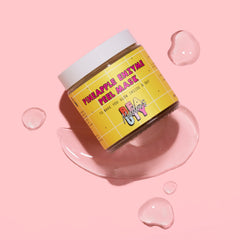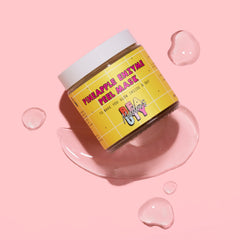 PINEAPPLE ENZYME PEEL MASK
[[ totalString ]]
[[ compareTotalString ]]
My TikTok viral, bestselling, little pot of magic. This is my Pineapple Enzyme Peel Mask, you've probably heard of it! It is incredible for helping prevent and tackle blemishes, scarring, blackheads and dull skin. It contains Pineapple Enzymes, antioxidants, Vitamin A & C, which eat away dead skin cells, help brighten and really make you GLOW! Just check out all the amazing reviews, they really say it all. And now we have the whole range to match with the same incredible ingredients as my mask; Pineapple Enzyme Cleanser, Milky Cleanser, Pineapple Enzyme Toner, Pineapple Enzyme Moisturiser and Spot Treatment Gel! There's a reason we've now sold over 20,000... Your skin can thank me later.  
✨Vegan and handmade in the UK!
Ingredients: Aqua, Glycerine (Veg), Amchur Mangifera Indica (Mango) Fruit Powder, Avena sativa (Oat) Kernel Oil, Phenoxyethanol, Ethylhexylglycerin, Carbomer, Aloe barbadensis Leaf Powder, Polysorbate 20, Sodium Hydroxide, Ananas Sativus (Pineapple) Fruit Extract, Propylene glycol, Camellia Sinensis Leaf, Centella asiatica extract, Hibiscus sabdariffa flower extract, Glycyrrhiza Glabra extract, Parfum, Benzyl salicylate, Linalool.