REFILL RAZOR BLADES
[[ totalString ]]
[[ compareTotalString ]]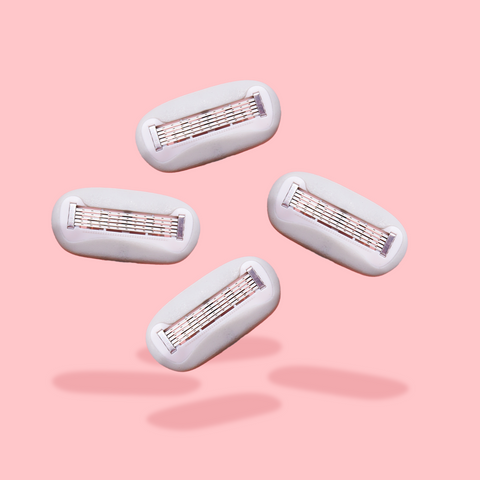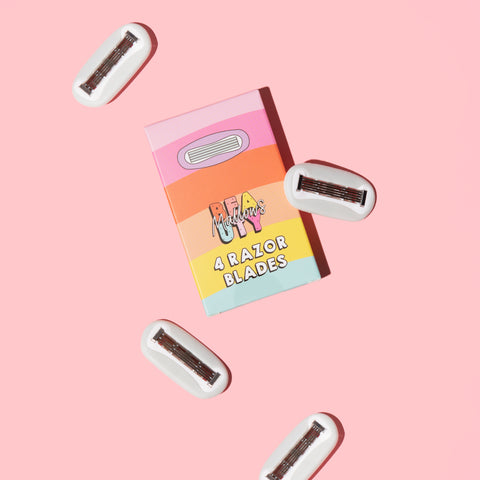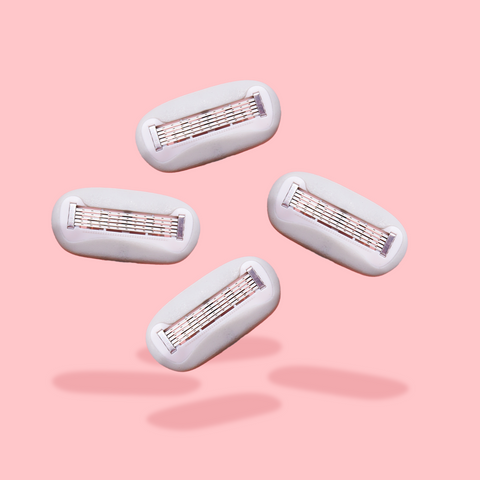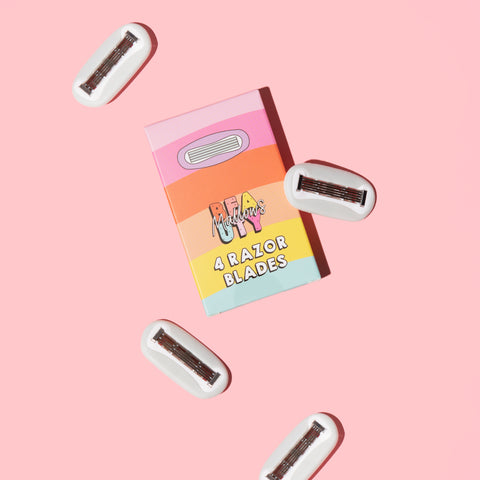 REFILL RAZOR BLADES
[[ totalString ]]
[[ compareTotalString ]]
Get 4 new super-sharp 5-blade razor heads as often as you need, delivered right to your mailbox! My razor heads have a lubricating strip that are vegan, and made with Aloe Vera & Vitamin E so you know you're going to have super silky legs… the Aloe Vera soothes and calms to prevent irritation and Vitamin E nourishes and moisturises… only dolphin smooth legs here babe! Pair with my shave butter for the best shave of your life babe!
I recommend changing your razor head every 5 shaves for an irritation free, super soft shave! 
1. Jump in the shower, do a little happy dance or sing like no one can hear you...this is YOUR time babe, and it's all about you.
2. For the silkiest legs and softest shave, scrub first using one of my body scrubs.
3. Lather up my shave butter with some warm water and rub me on. Then get shaving babe. Shave downwards first on any delicate areas. 
4. Wash off and follow with my body butter for an extra glow. Now go flaunt your beautiful bod all around town, you stunner you.
Lubricating Strip Ingredients: Polystyrene, Aloe vera, Stearic acid, Bamboo charcoal powder, Colour Polyethylene glygol, Tocopherol
Warnings: Adult use only. Keep out of reach of children. Change razor head as necessary.