STRAWBERRY SHAVE BUTTER
[[ totalString ]]
[[ compareTotalString ]]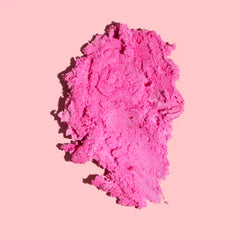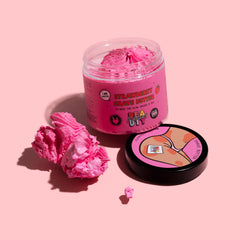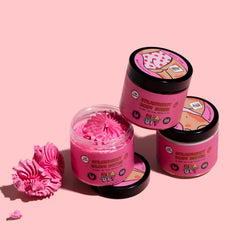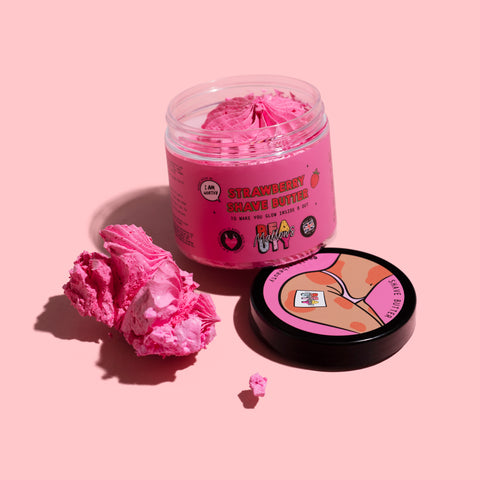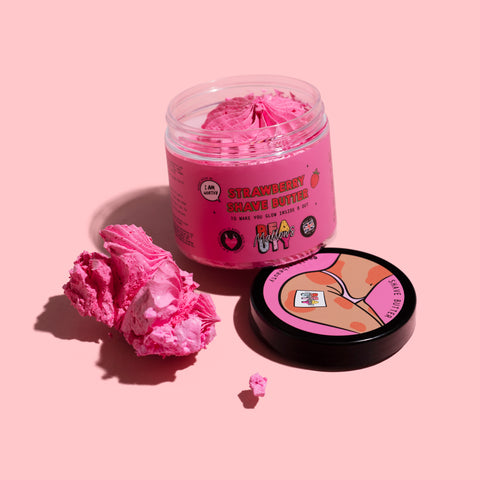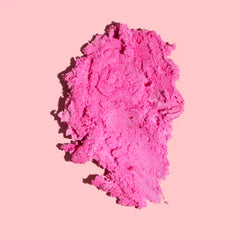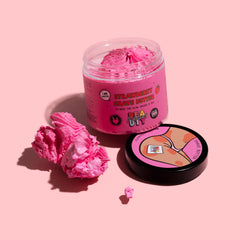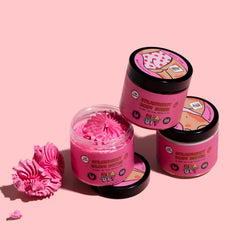 STRAWBERRY SHAVE BUTTER
[[ totalString ]]
[[ compareTotalString ]]
Hello Strawberry Shave Butter. If you want silky soft pins, then you need me in your life. If you're not shaving with a shave butter, then how are you even shaving!?!? I help prevent those nasty ingrowns, shaving rashes and help your shave last so much longer. For Dolphin smooth skin, just holla at me, your Strawberry Bestie.
1. Jump in the shower, do a little happy dance or sing like no one can hear you... this is YOUR time babe, and it's all about you. 
2. For the silkiest legs and softest shave, scrub first with my watermelon scrub. 
3. Smother your legs or underarms with my luxury shave butter and get shaving! Shave downwards first and any delicate areas. 
4. Wash off and follow with one of my body butters for an extra glow. Now go flaunt your beautiful bod all around town, you stunner you. 
Ingredients; Glycerin, Aqua, Sorbitol, Sodium Cocoyl Isethionate, Disodium Lauryl Sulfosuccinate, Sodium Chloride, Phenoxyethanol, Tetrasodium EDTA, Prunus Armeniaca Kernel Oil, Kaolin, Polysorbate 80, Parfum* CI45100, CI16035.