TROPICAL BATH DUST
[[ totalString ]]
[[ compareTotalString ]]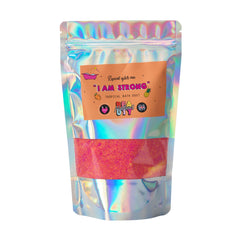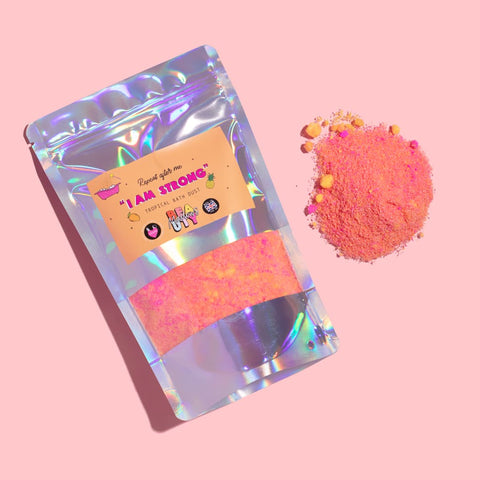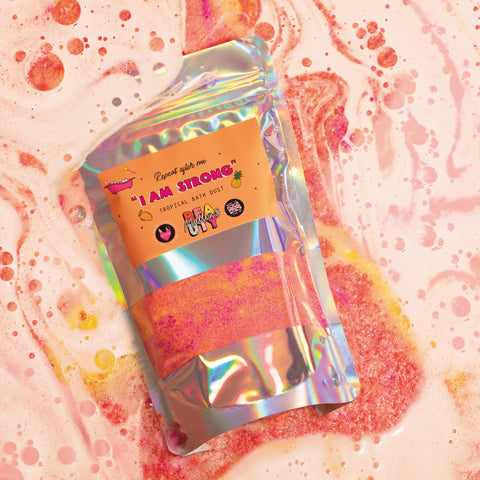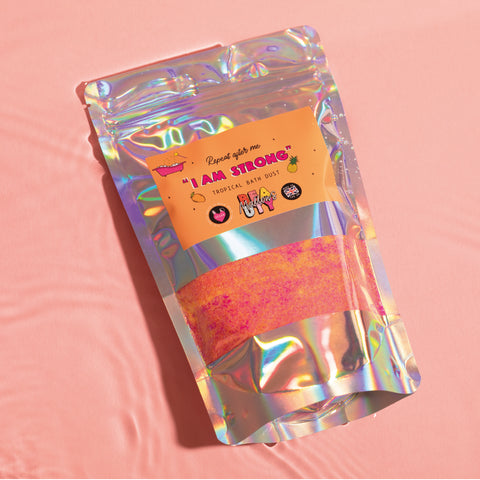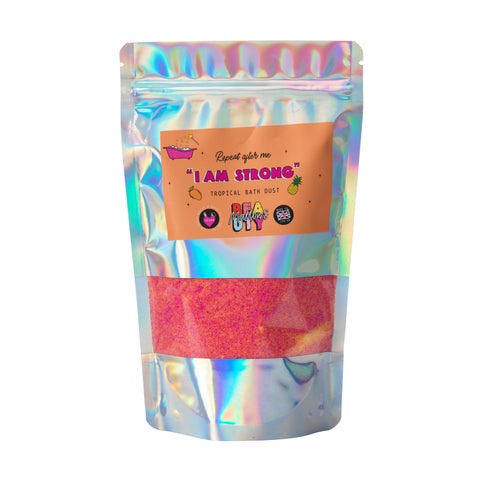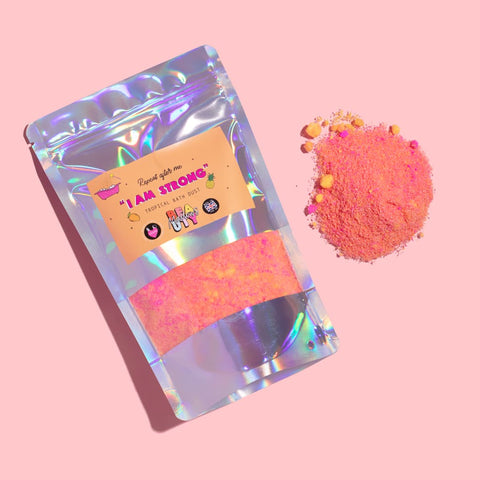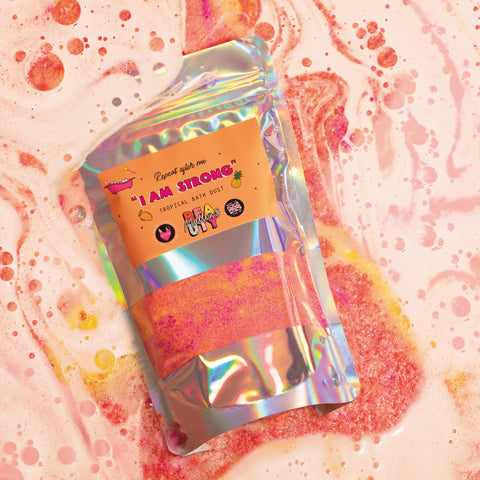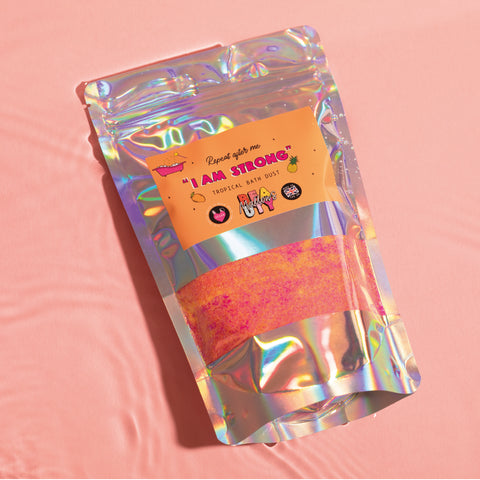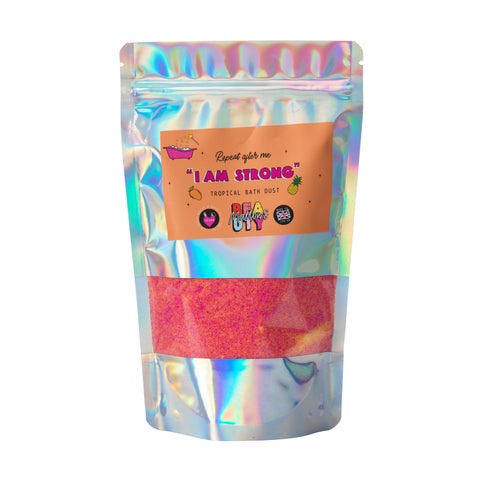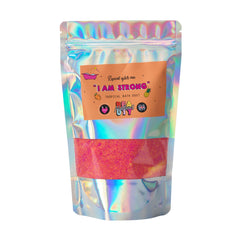 TROPICAL BATH DUST
[[ totalString ]]
[[ compareTotalString ]]
Note to Self;
💖 Your feelings are valid 
💖 You do not need to explain yourself 
💖 You are amazing and capable of amazing things 
💖 You are worthy. You are enough. You are uniquely you, and you are amazing babe.
1. Run a warm bath, unwrap & sprinkle a generous handful of me in.
2. Watch me do my magic, and jump in.
3. Relax, unwind & breathe.
4. Rinse your bod, dry and glow.
This product is not for eating. For external use only. If irritation occurs discontinue use, and if necessary consult a medical professional. Drop in to warm water. Rinse bath after use. 
Ingredients; Sodium Bicarbonate, Citric Acid, Aqua, Oryza Sativa (Rice Bran Oil), Polysorbate 80, Zea Mays (Cornflour), Sodium Lauryl Sulfoacetate, Parfum, Potassium Aluminum Silicate E555, +/- Theobroma Cacao (Cocoa) Seed Butter, +/- CI 19140, 16035, 45100, Titanium Dioxide 77491, 77891. CITRONELLOL, HEXYL CINNAMAL, LIMONENE.