UNICORN BODY SCRUB
[[ totalString ]]
[[ compareTotalString ]]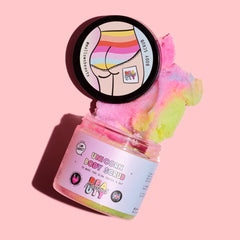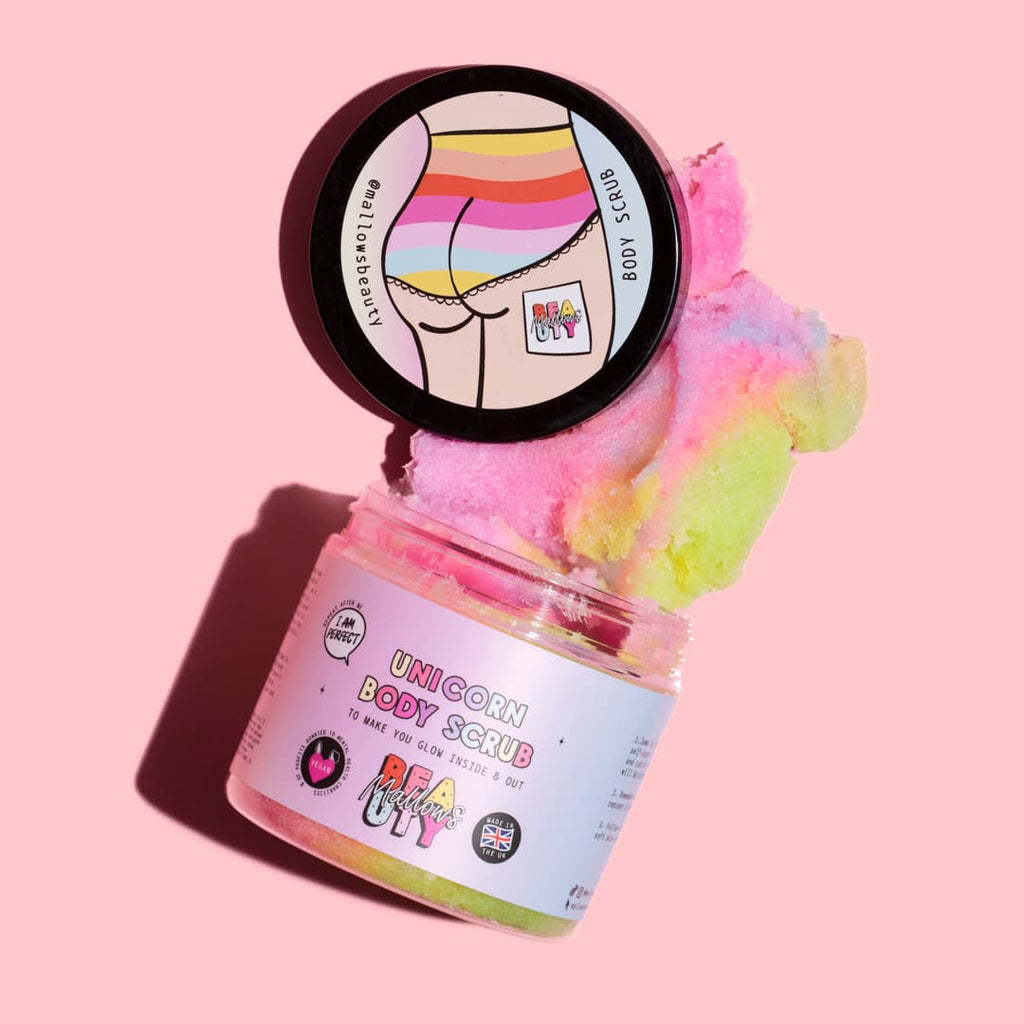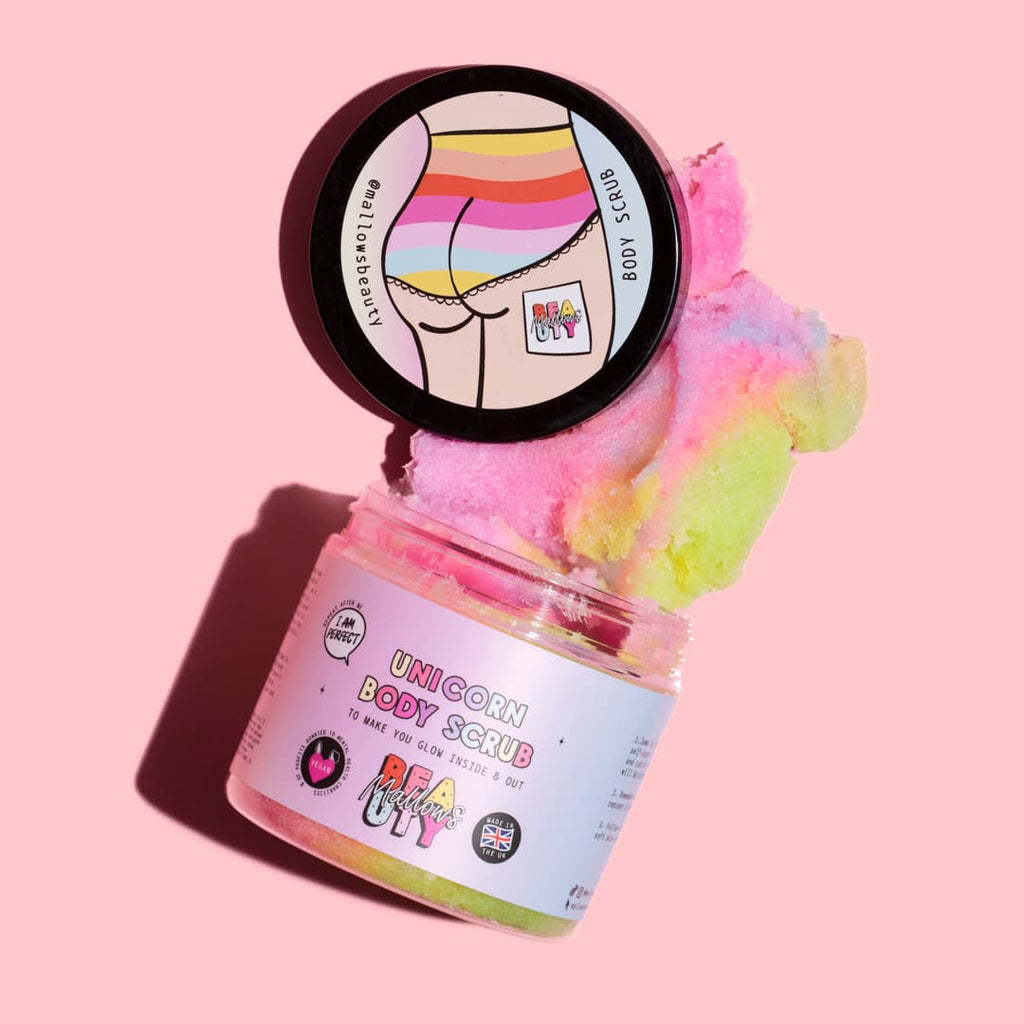 UNICORN BODY SCRUB
[[ totalString ]]
[[ compareTotalString ]]
The one you've all been waiting for! I am the one and only Unicorn Body Scrub.. and trust me when I tell you, if you think Unicorns are magical, then you haven't met me yet. I am going to change your world babe. I am a super gritty & sweet sugar scrub, so you can wave goodbye to your dry. flaky skin and angry strawberry legs. I also contain grapeseed oil which is packed full of Vitamin E to reduce inflammation and helps to lock in moisture. I'm going to make your beautiful skin GLOW! You'll be so silky soft and proud of your bod, you'll be walking around town in your bikini. Work it babe, you stunner you.
1. Jump in the shower, it's time for some self-care! Grab a generous handful of my scrub and rub all over your beautiful bod. Your cheeks will be softer than a baby's.
2. Remember you are beautiful, inside & out. Repeat after me "I love me body"
4. Follow with my Unicorn Body Butter for silky soft skin and an extra glow!
Ingredients: Sucrose, Glycerine, Aqua, Sorbitol. sodium. Cocoyl Isethionate, Theobroma Cacao (Cocoa) Seed Butter, Vitis Vinifera (Grape) Seed Oil, Disodium Lauryl. Sulfosuccinate. Sodium Chloride, Parfum, Phenoxyethanol. Tetrasodium EDTA. CI 19140. CI 77007. CI 45410. O 77742. Hexyl Cinnamal. Limonene