CHICKEN SKIN/KP BUNDLE
[[ totalString ]]
[[ compareTotalString ]]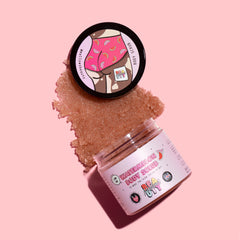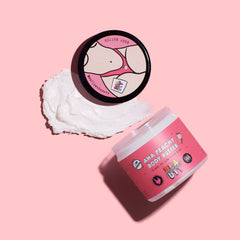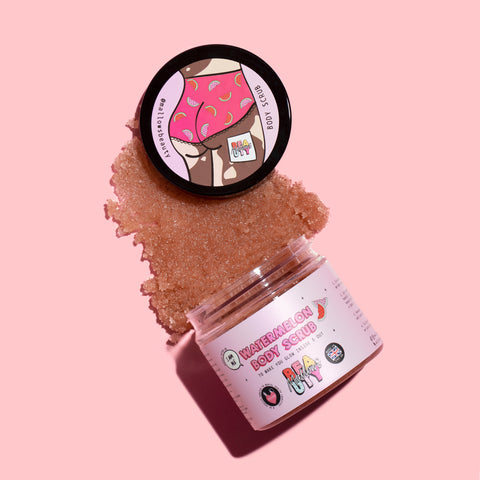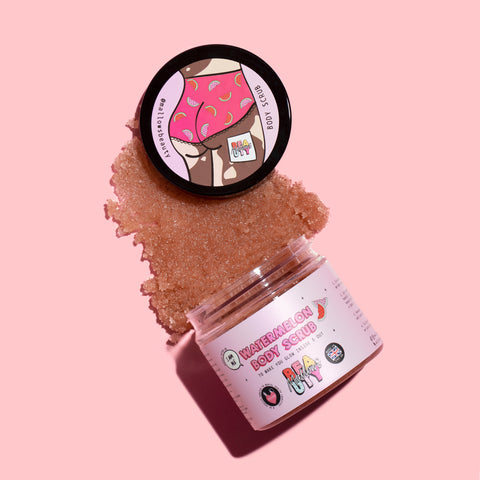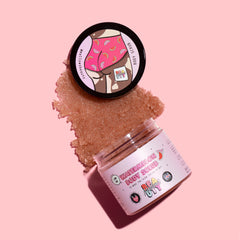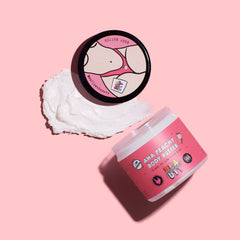 CHICKEN SKIN/KP BUNDLE
[[ totalString ]]
[[ compareTotalString ]]
Sick of bumpy, red chicken skin? Me too babe! That's why I developed this bundle, just for you! Chicken skin or keratosis pilaris happens when your hair follicles become blocked with a build-up of keratin! There are so many things you can do to help prevent it, here are my top tips...you can thank me later!
Moisturise your skin with my AHA Peachy Body Butter 

Always use products that don't further irritate your skin!

Use my Watermelon Scrub to exfoliate and unclog your pores 2-3 times a week

Have cool or lukewarm showers and baths

Pat your skin dry instead of rubbing it
I know, I am so wise. Just call me your big sis, here to answer all your skincare questions xoxo 
1. Jump in the shower, do a little happy dance or sing like no one can hear you... this is YOUR time babe, and it's all about you. 
2. To help unclog your pores, scrub areas of concern with my Watermelon Body Scrub.
4. Wash off and follow with my Peachy Body Butter for an extra glow and to help prevent KP from coming back! Now go flaunt your beautiful ingrown free bod all around town, you stunner you. 
Watermelon Scrub
Ingredients; Sodium chloride, Prunus armeniaca kernel oil (Apricot kernel oil) Helianthus annuus seed oil (sunflower seed oil), Prunus amygdalus dulcis seed oil (sweet almond oil), Polysorbate 85, Parfum
Peach Body Butter
Ingredients; Aqua, Butyrospermum parkii (Shea) Butter, Olea europaea (Olive) Fruit Oil, Helianthus annuus (Sunflower) Seed Oil, Persea gratissima (Avocado) Oil, Cetearyl Alcohol, Cocos nucifera (Coconut) Oil, Elaeis guineensis (Palm) Oil, Stearic Acid, Polysorbate 60, Phenoxyethanol, Parfum, Ethylhexylglycerin, Xanthan Gum, Sodium Phytate, Propylene Glycol, Citric Acid, Lactic Acid, Citrus limon (Lemon) Fruit Extract, Pyrus malus (Apple) Fruit Extract, Glycolic Acid, Malic Acid, Tartaric Acid, Saccharum officinarum (Sugar cane) Extract, Vaccinium myrtillus (Bilberry) Fruit Extract, Vitis vinifera (Grape) Leaf Extract