WATERMELON SHAVE BUTTER AND SCRUB DUO 🍉
[[ totalString ]]
[[ compareTotalString ]]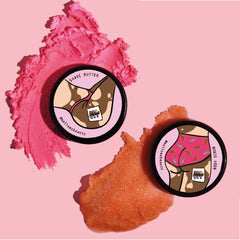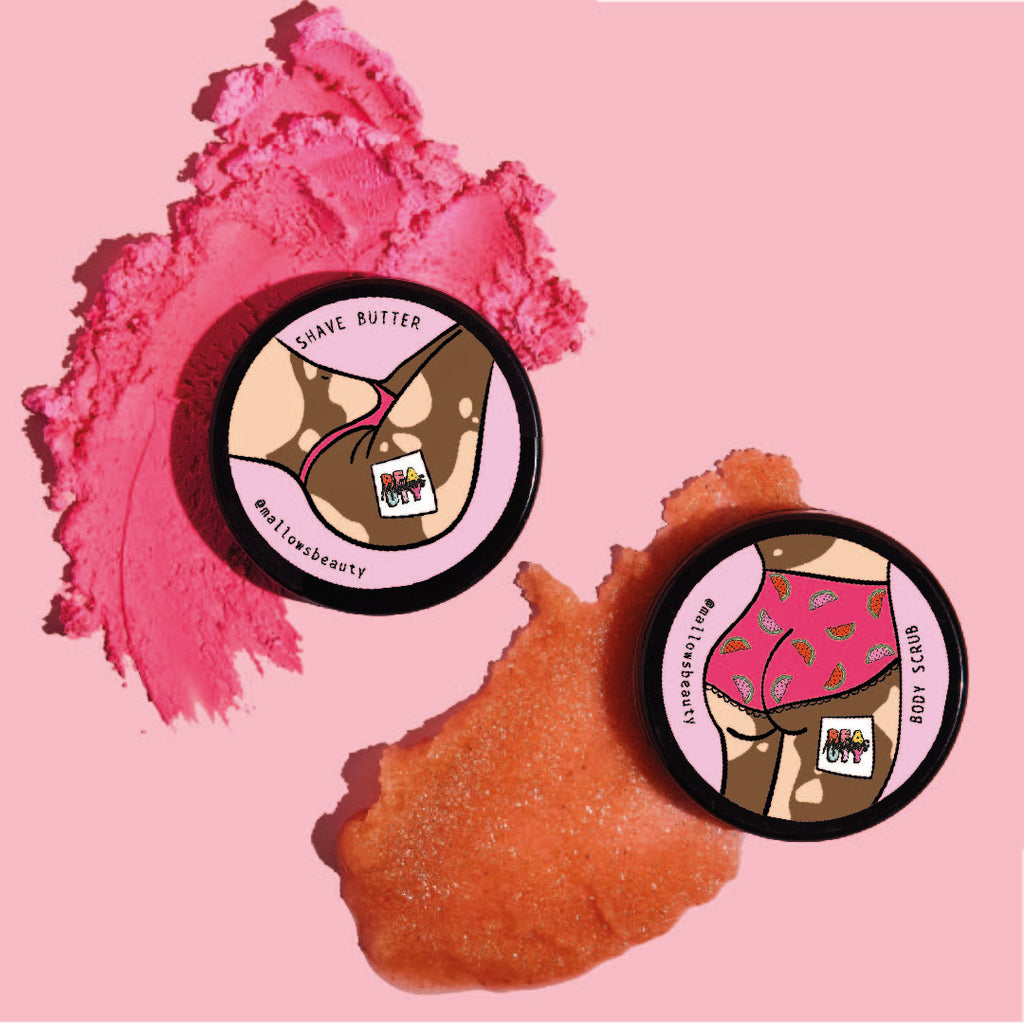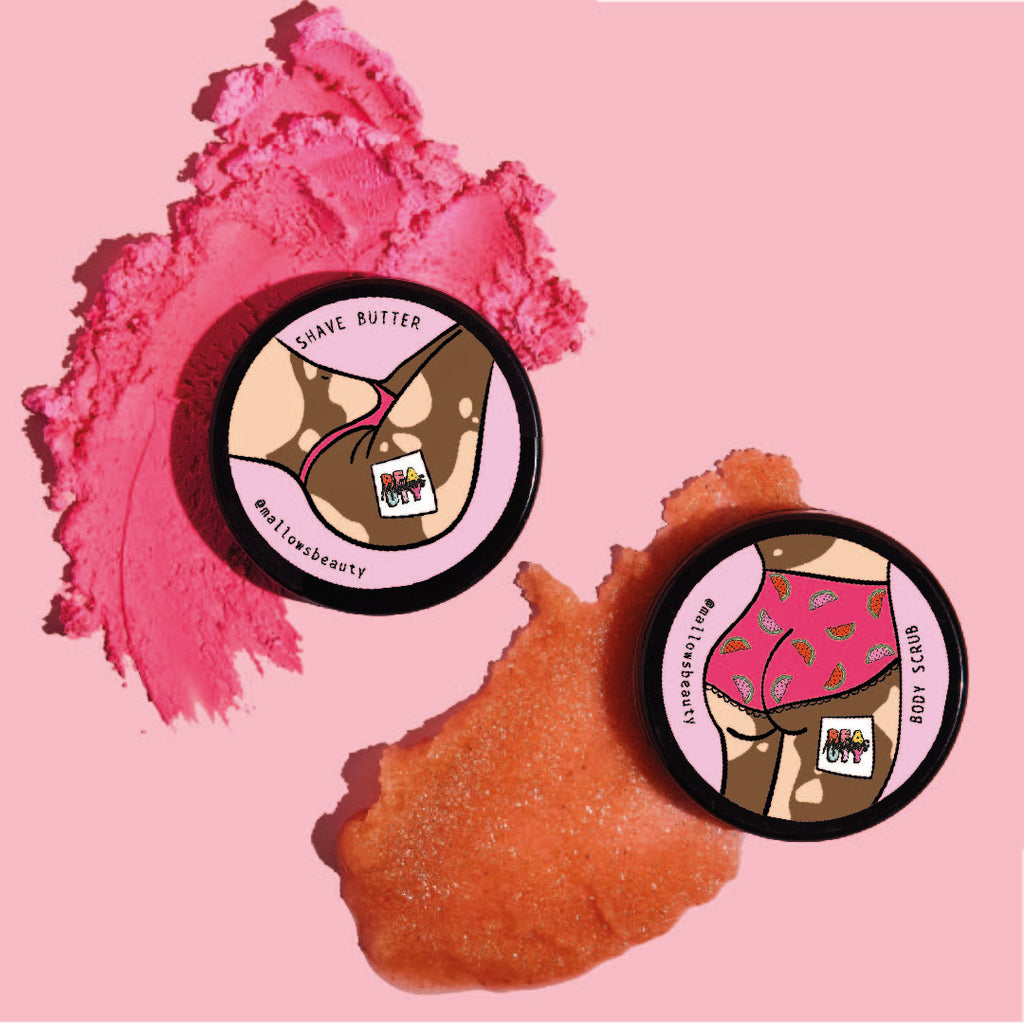 WATERMELON SHAVE BUTTER AND SCRUB DUO 🍉
[[ totalString ]]
[[ compareTotalString ]]
My Watermelon Shave Butter and Body Scrub Duo, a match made in heaven! AND better yet...for 20% off! You are welcome, my gorgeous babe. My bundle includes my TikTok viral Watermelon body scrub and matching shave butter! Use together for the ultimate shower and shave routine. You'll be super soft, glowing and smelling GORGEOUS! 
Make sure you stir my Watermelon Scrub, its packed full of natural salts and oils, so tends to seperate. Scrub to prime your bod ready for shaving and to get rid of your dead skin cells so your razor can get nice and close! Then grab my Watermelon Shave Butter, it's packed full of apricot oils. Lather up in your hands with some warm water, apply and shave away! My Shave Butter will protect your skin from your razor, help prevent shaving rashes and leave your skin dolphin smooth Aaaand you'll get a super close shave that lasts longer. Dreamy right?! Follow with my Watermelon Body Butter for the silkiest skin you've ever seen (or touched!)
SCRUB
Ingredients: Sodium chloride, Prunus armeniaca kernel oil (Apricot kernel oil) Helianthus annuus seed oil (sunflower seed oil), Prunus amygdalus dulcis seed oil (sweet almond oil), Polysorbate 85, Parfum

SHAVE BUTTER
Ingredients; Glycerin, Aqua, Sorbitol, Sodium Cocoyl Isethionate, Disodium Lauryl Sulfosuccinate, Sodium Chloride, Phenoxyethanol, Tetrasodium EDTA, Prunus Armeniaca Kernel Oil, Kaolin, Polysorbate 80, Parfum*  CI45100, CI16035 *Alpha Iso Methyl Ionone, Benzyl Alcohol, Benzyl Salicylate, Coumarin, Hexyl Cinnamic Aldehyde, Limonene.