BLACKBERRY FOAM CLEANSER
[[ totalString ]]
[[ compareTotalString ]]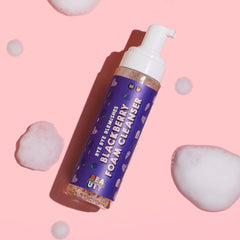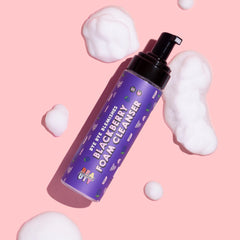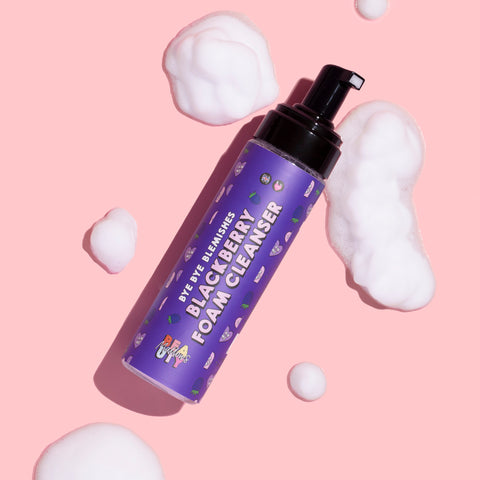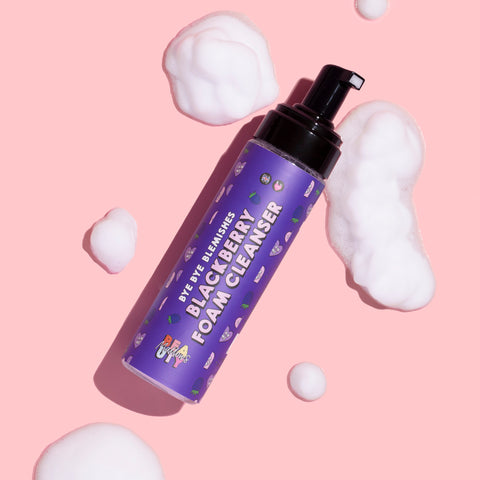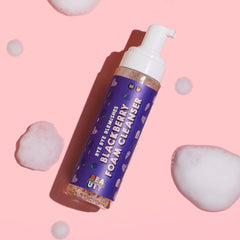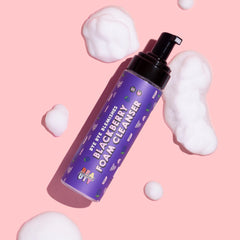 BLACKBERRY FOAM CLEANSER
[[ totalString ]]
[[ compareTotalString ]]
Bye bye blemishes! I am the Spot Control Blackberry Foam Cleanser, use me to remove makeup, dirt and oil build up from your busy life. Aaand I am the best for preventing breakouts, soothing redness and zapping zits! You're skin will be clear. clean and GLOWING!
1. Splash your face with water.
2. Use a pump of my Foam Cleanser & rub all over your beautiful face.
3. Wash me off... you can use a flannel or muslin to help.
4. It is so easy to think that flawless skin is the norm when we spend our lives on social media and can't tell when people are using filters or facetune to make their skin look perfect . Perfect skin doesn't exist. Pores. spots, scars, hair, blemishes are the actual norm. So remember you are beautiful just the way you are.
INGREDIENTS: Aqua, Glycerin, Caprylyl/Capryl Glucoside, Cocamidopropyl Betaine, Polysorbate 20. Phenoxyethanol, Hamamelis virginiana (Witch hazel) Water, Citric Acid, Ethylhexylglycerin, Sodium Gluconate, Avena sativa (Oat) Kernel Extract, Glycyrrhiza glabra (Liquorice) Root Extract, Aloe barbadensis Leaf Extract, Camellia sinensis (Green Tea) Leaf Extract, Benzoic Acid, Sodium Benzoate, Lactic Acid, Potassium Sorbate, Parfum, Benzyl Benzoate, Linalool, Benzyl Cinnamate, Benzyl Salicylate