GINGERBREAD BODY SCRUB
[[ totalString ]]
[[ compareTotalString ]]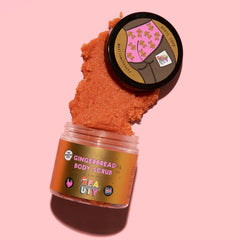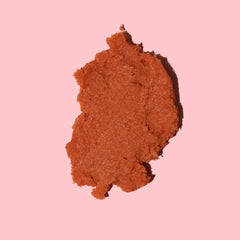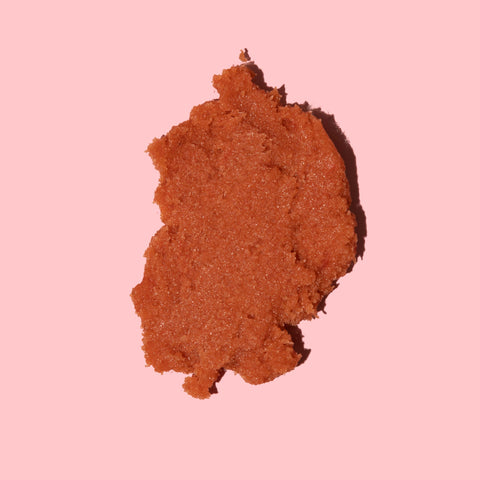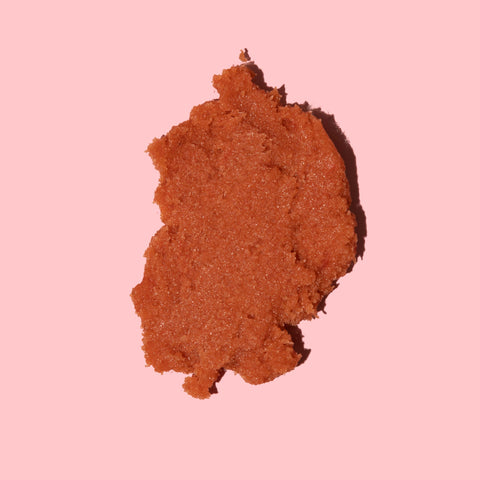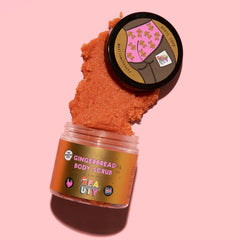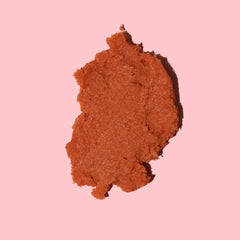 GINGERBREAD BODY SCRUB
[[ totalString ]]
[[ compareTotalString ]]
I am THE gingerbread body scrub.. trust me when I say. I am one of a kind babe. I really do smell just like a gingerbread cottage, sweet, spicy. warm and cosy! I'm a super gritty & sweet sugar scrub so you can say bye bye to dry, dehydrated skin, keratosis pillars, stubborn ingrowns AND strawberry legs. I contain grapeseed oil, vitamin E AND vanilla butter. this means I'm going to lock moisture into your skin to really make you shine bright this festive season! You're going to be gorgeously glowing just in time for any Christmas do you've got boo!
If you are struggling with body image before your Christmas party. try these exercises; stand in front of a mirror and instead of focusing on the areas you 'don't like' focus on the areas you love. We are in this together babe, and the journey to loving your body will take time, but just take it day by day.
Get naked and wet, duh!

Grab a generous handful of scrub and rub all over your beautiful bod. 

Remember you are beautiful babe. Breathe and repeat after me "I am enough".

Wrap yourself in a warm towel. Dry and glow.
Ingredients: Sucrose, Glycerin, Aqua, Sorbitol, Sodium Cocoyl Isethionate, Vitis Vinifera (Grape) Seed Oil. Helianthus Annuus Seed Oil & Hydrogenated Vegetable Oil & Vanilla, Planifolia Fruit Oil. Disodium Lauryl Sulfosuccinate, Sodium Chloride, Parfum, Tocopherol, Phenoxyethanol, Tetra Sodium EDTA, +/-CI 19140, +/- CI 16035, Benzyl Benzoate, Coumarin, Eugenol